About us
Rich Capital Holdings Limited ("Rich Capital", the "Company" and together with its subsidiaries, the "Group") is engaged in the development of residential and industrial properties in Singapore and the region. Its core businesses include property development, investment and management, and the provision of specialist construction services.
The Group's current pipeline project include the redevelopment of freehold sites at No. 6 Kim Chun Terrace into industrial properties. The Group also has a presence in Batam, Indonesia, with the development of mixed residential and commercial units project known as Oxley Convention City. The Company is currently listed on the Catalist of the Singapore Exchange.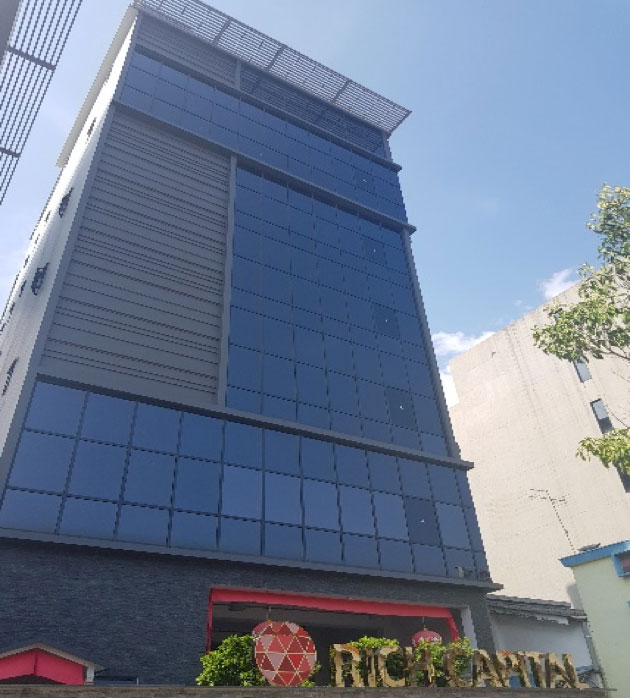 Vision & Mission
Vision
To be a leading property developer that offers quality, innovative and responsive built environments.
Mission
We aim to enrich our customers' satisfaction by developing well-designed spaces for their desired use. We strive to create value for all our stakeholders through sound investment decisions and skilful execution know-how.
Values
We are committed to environmentally sustainable and socially responsible practices by caring for the environment, ensuring the well-being of our employees, upholding ethics and integrity, and giving back to the society.
History
Prior to being renamed Rich Capital Holdings Limited, the Company was known as Infinio Group Limited. Following shareholders' approval, the Company officially began operations under the name Rich Capital Holdings Limited with effect from 2 May 2018.
The adoption of the new name reflects the Company's diversification of its business to include property related activities, including development, investment and management with yield-accretive and capital-growth potential. Rich Capital has since acquired a freehold industrial site in Singapore and entered into two development joint ventures in Batam, Indonesia and Singapore respectively. The Company will continue to deploy resources towards building up its property business portfolio as the mainstay.